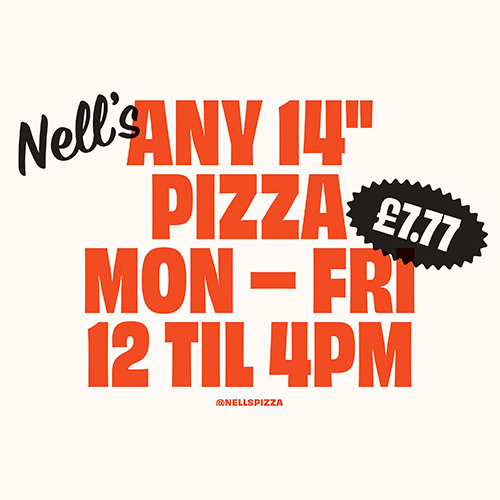 Any 14″ Nell's Pizza, yours for £7.77, until 4pm every weekday. That's it. That's the deal.
Legitimately, any pizza on the menu in fourteen inch format for lucky sevens. No exclusions, no excuses – get whatever you want from for under eight quid (as long as it is a 14″ pizza).
No table booking required, but it is probably worth it, eh. Currently available all week at Common & Nell's at Kampus.
Book a table at any Nell's site
…oh, and remember it is all day happy hour every Monday at each of our Nell's sites too. £4 pints, £5 cocktails, £15 house wine, £20 Prosecco. Enjoy.